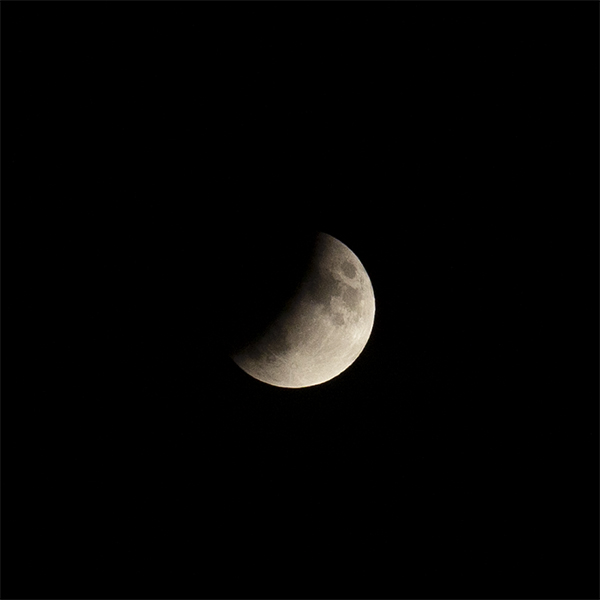 Partial Lunar Eclipse
On July 16, 2019, I was able to watch a partial lunar eclipse at Lake Constance in Southern Germany. As opposed to a total lunar eclipse, where the full moon is much darker and shows a reddish hue, a partially eclipsed moon will still exhibit a brightly lit part. Thus to the uninitiated, the moon might appear as having a phase – although the moon should in fact be full, as lunar eclipses can only happen during a full moon.
During the eclipse I received an extra gift, when the ISS (International Space Station) literally entered the picture and cruised above.