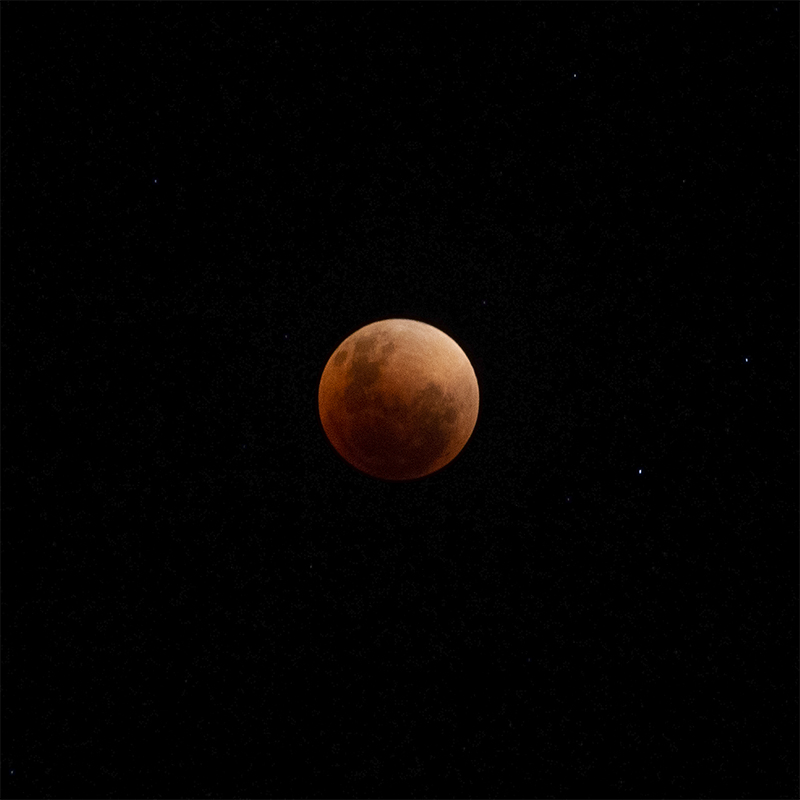 Super Flower Blood Moon
On Sunday night, we could watch how the full Flower Moon moved through Earth's shadow, resulting in a total lunar eclipse. Since the Moon was close to Earth, this was also a Super Moon. Because the eclipsed Moon turns into a dark red color, its popular name is Blood Moon. Thus, we were witnessing a Super Flower Blood Moon.
With a total duration of 5 hours and 19 minutes, it was also the longest lunar eclipse in 33 years. Totality, when the Moon assumes its distinct red color, alone lasted 90 minutes.
On the eclipse night, the Moon was near Antares, the brightest star in the constellation Scorpio. In my wide-angle image, you can see this prominent constellation to the right of the moon.