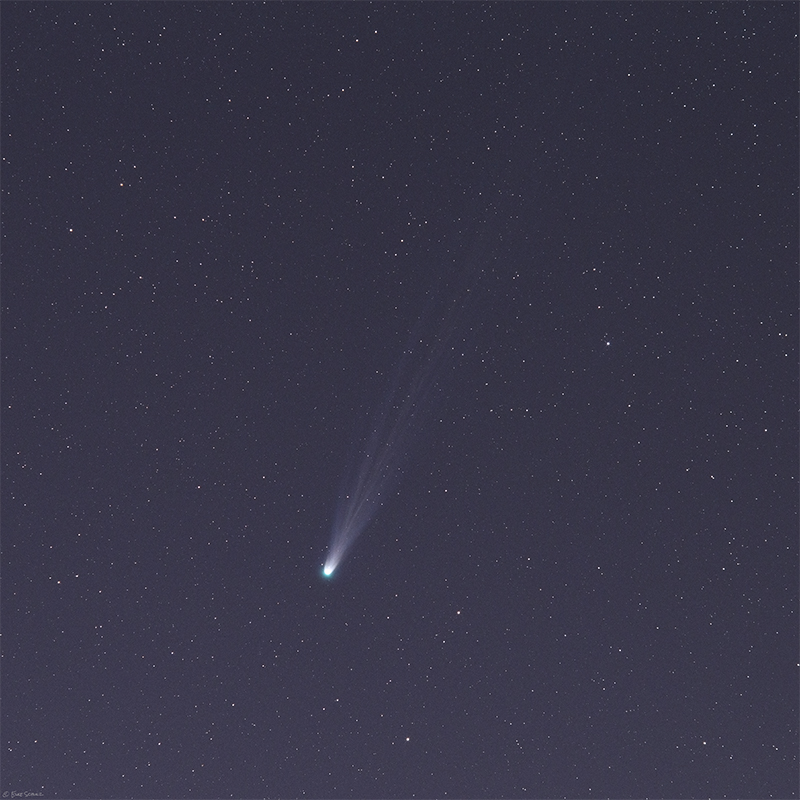 Christmas Comet
I was finally able to image Comet Leonard, aptly dubbed this year's Christmas comet. Officially named C/2021 A1 (Leonard), this inbound long period comet was discovered by G. J. Leonard at the Mount Lemmon Observatory on 3 January 2021. It swept closest to Earth on December 12, 2021, and passed by bright Venus on December 17-18, 2021. It will make its closest approach to the sun (perihelion) on January 3, 2022, at a distance of about 90 million km before disappearing for thousands of years.
It was a bit tricky to actually catch it, since it gets dark rather late here in the Southern Hemisphere and the comet sets not too long afterwards. Therefore, an unobstructed view towards the west is essential.
During the last few days, Comet Leonard has developed a bigger and well-defined tail and is now visible to the unaided eye as a faint object (from southern locations). As comets usually brighten as they approach perihelion, we might still see more outbursts and brightening of this fleeting visitor.