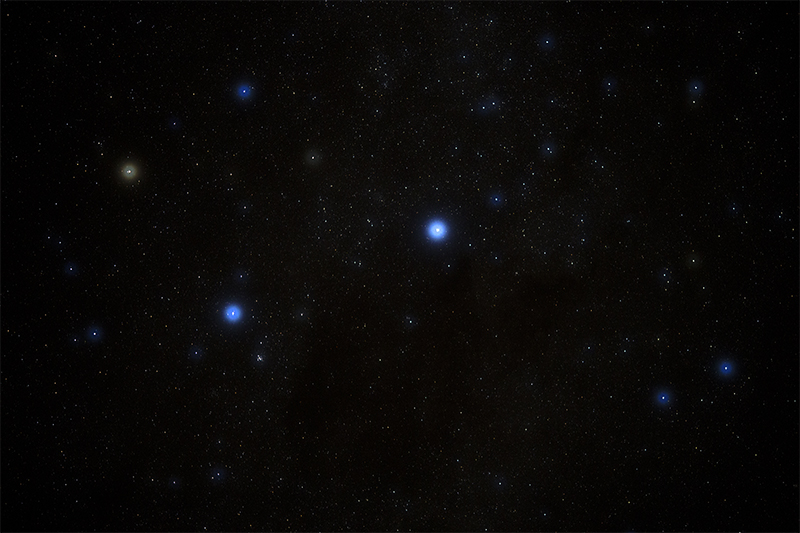 Snapshots of the night sky
The constellation Crux with the splendid open star cluster Jewel Box and a hint of the Coalsack. A softener filter was used in this picture to enhance the colors of the stars.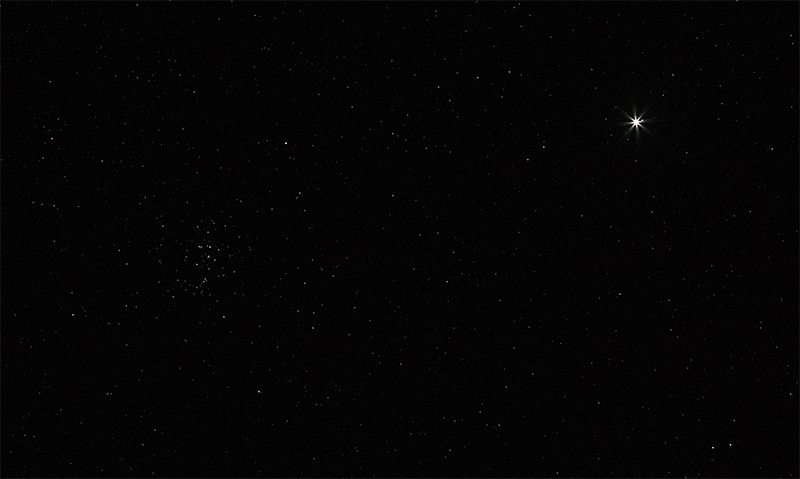 * The planet Jupiter along with the open star cluster Praesepe (also known as Beehive cluster).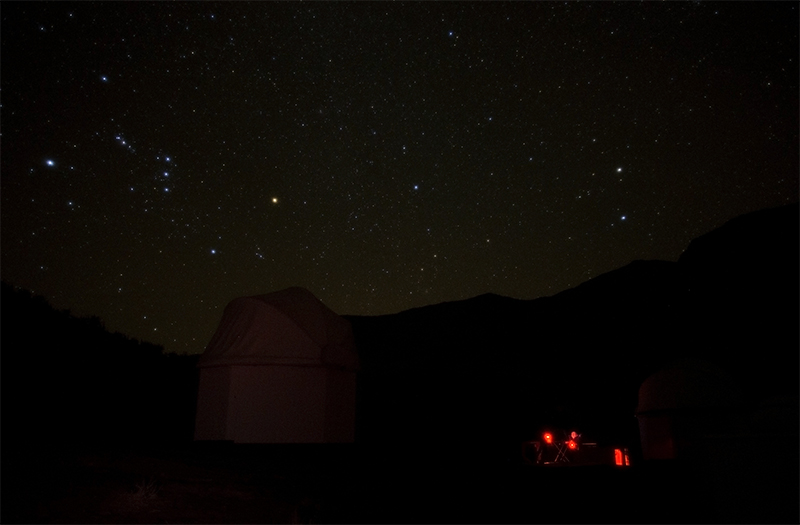 * Orion setting in the Southern sky (he is plunging downwards head first).