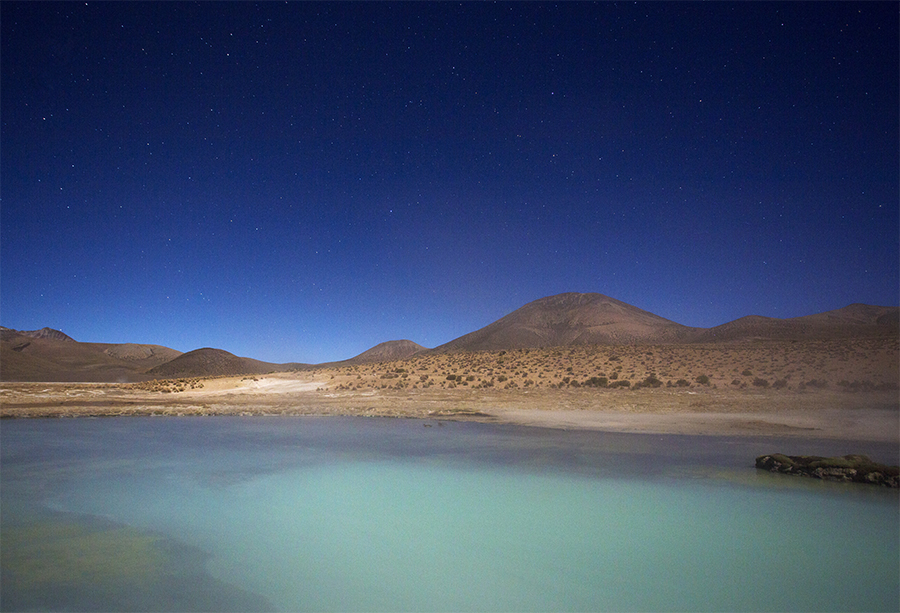 Polloquere hot springs
The Polloquere hot springs are located at 4318 meters in the Salar de Surire in northern Chile (Parinacota region). This is a very remote area that can only be reached by offroad vehicles on rather precarious roads (don't forget to bring extra gas and lots of water). The thermal water is moderately to very hot, and thus perfect to warm up in cold temperatures.
During our stay at the hot springs we had a full moon. Although this is not ideal for
astro photography, it nevertheless illuminated the landscape nicely and gave the sky an appealing blue tint.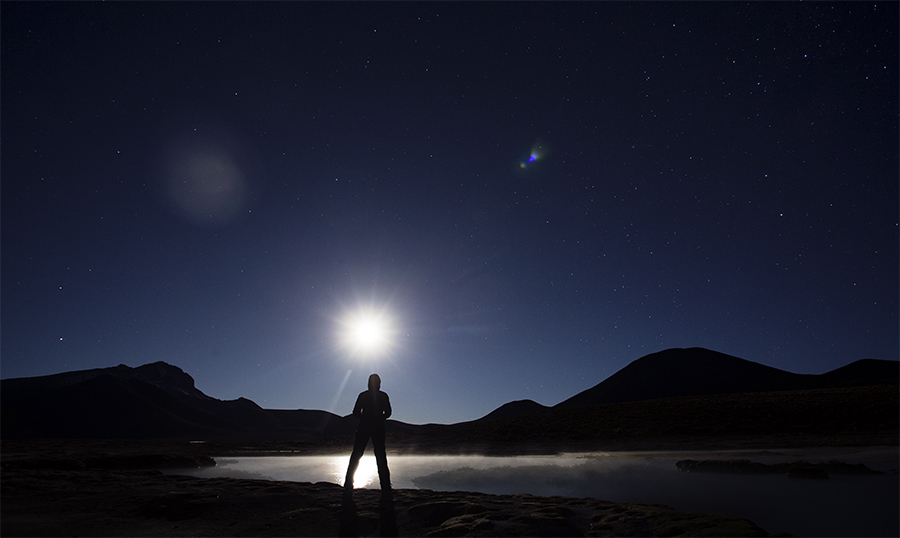 Rise of the full moon.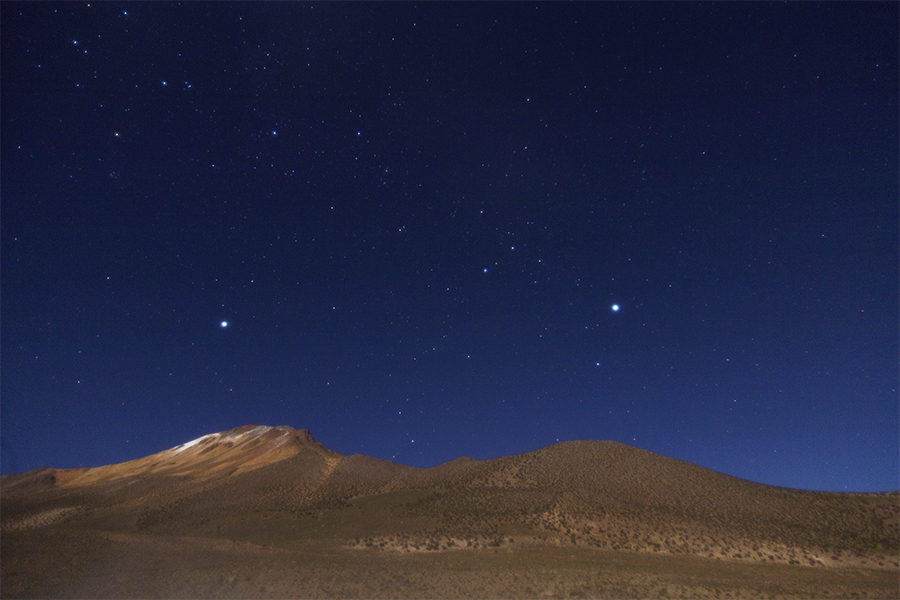 The two brightest stars of the nightsky, Sirius (right) and Canopus (left) are setting.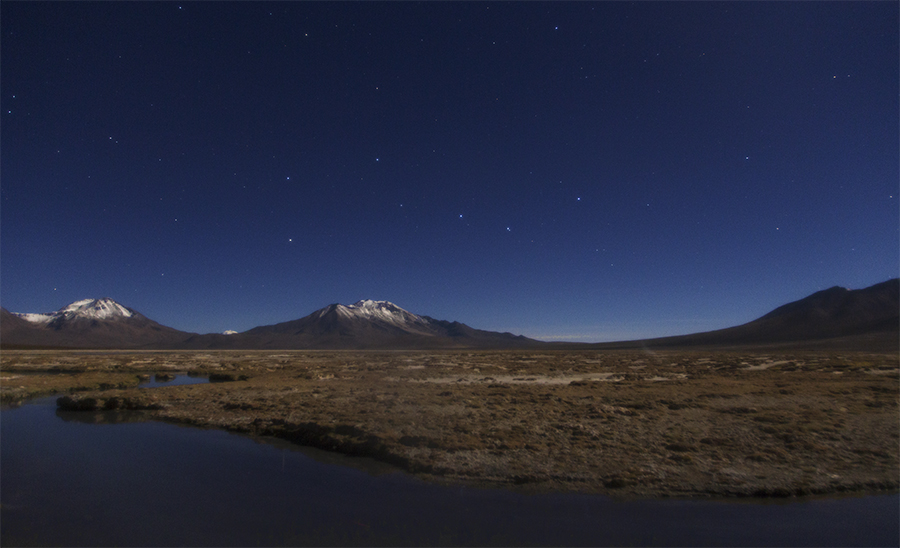 The Big Dipper, but on its head.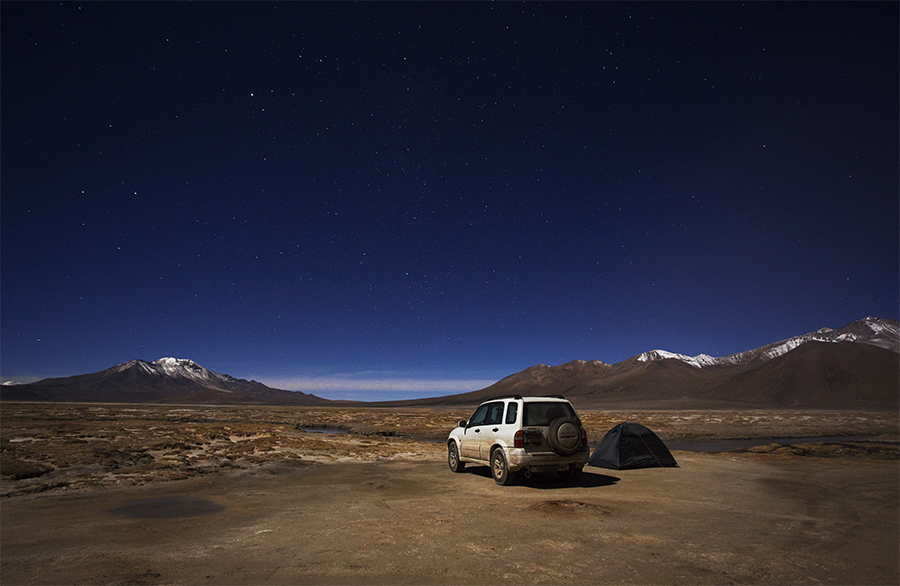 Great campsite with lots of parking available.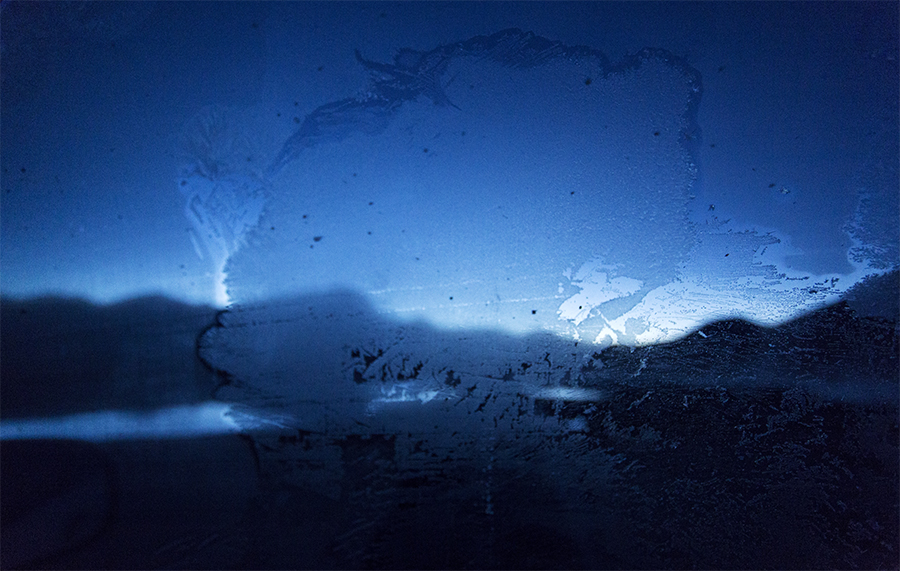 Frozen windows in the morning.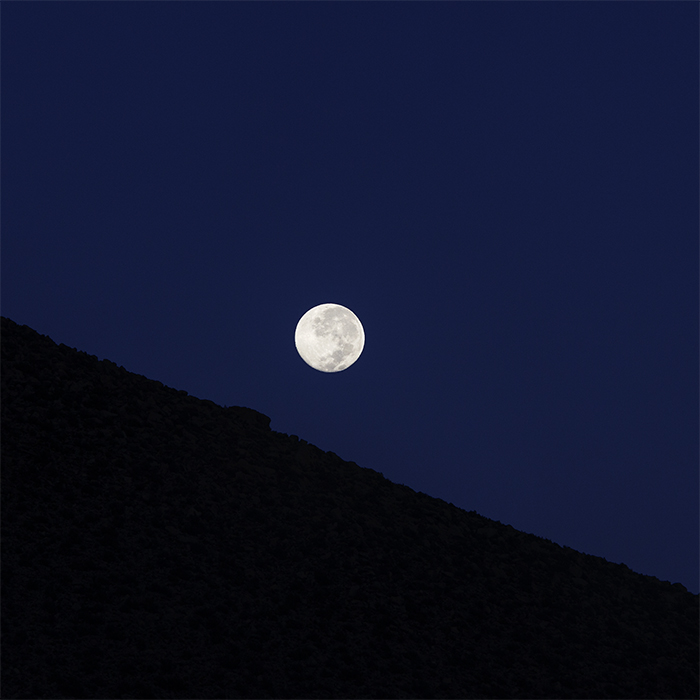 Moon setting.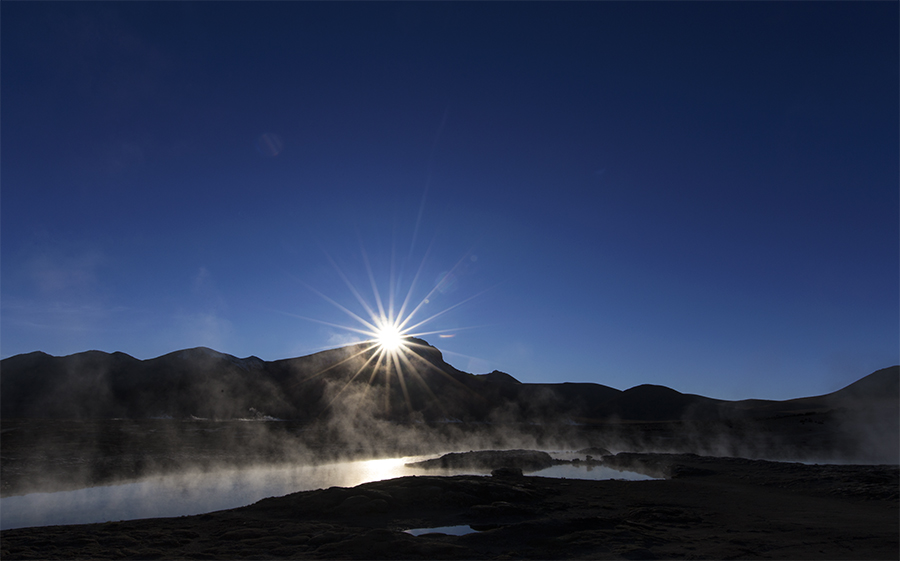 Sun rising.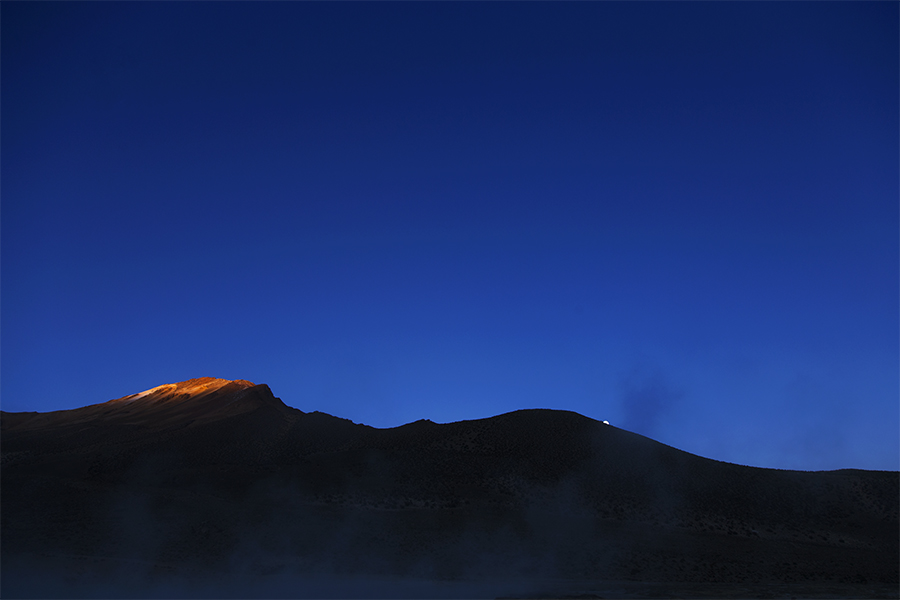 The moon is setting behing the ridge on the right, while the first rays of the sun illuminate the mountain on the left.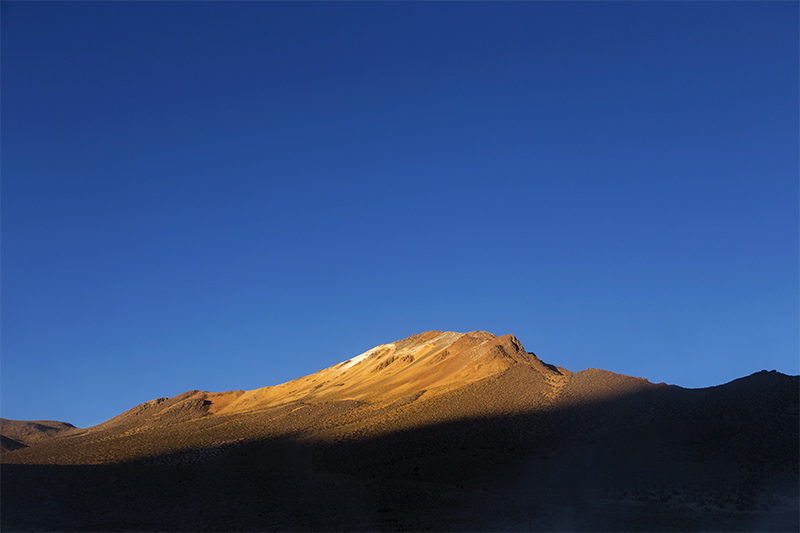 Lovely morning scenery.